John Burroughs High School guidance counselors visited ninth grade Health classes at the school recently to discuss emotional wellness and strategies for dealing with frustrations, fear, nervousness and stress in daily life.
JBHS counselors first led classroom discussions, during which several students spoke up and shared personal examples of vulnerable moments or times when they have been stressed, unhappy or angry. Counselors then took the students outside for some physical demonstrations of coping strategies and then returned to the classroom to recap the lesson.
During the first part of the discussion, counselors Robert Feiner, Sheila Masters, Les Cohen, Hung Truong, Jodi Levy and Jennifer Sohn Lim led a large group discussion on stress reduction tactics.
They talked about the physical things that happen when people get stressed, including headaches, stiffness and tension, inability to sleep, profuse sweating, sleeping too much, inability to think straight or lack of focus, loss of appetite and high blood pressure.
"Sleep is necessary physically and when you don't get enough it can affect physical and psychological health," emphasized Cohen.
The JBHS counselors then discussed some tactics to deal with physical feelings and reactions including focused breathing, distraction, physical activity and playing a musical instrument or singing.
The class broke into smaller groups and went outside to discuss ways to manage stress including positive self talk, reframing, mindfulness, focus on breathing and yoga.
"Getting outside and physical helps with memory," explained Masters, who worked with her group on breathing and focus, demonstrating simple inhaling with lifting arms and exhaling and lowering arms. Students also tried the calming yoga tree pose.
"If enough stressful events come along that you don't deal with, you can become depressed, explode or have physical stress," said Cohen. He also worked on mindful breathing with his group.
Groups also did a "Shake It Off" physical activity, during which everyone shook a single body part – hand, foot, leg, arm – in a rhythmic pattern, counting backwards from 10 for each body part.
By the end of the "Shake It Off" exercise, students were laughing and appeared more relaxed.
One student said she felt "energized and awesome."
The exercise relaxes the body, while giving it a boost of energy, explained Lim. It helps a person calm down so it's easier to focus. When someone is focused on counting backwards while doing a simple movement, that person is not thinking of other things, other stressors in life.
"It might be a good activity for teachers to use before a big test, to get rid of anxiety, " said Matt Chambers, Assistance Principal of Guidance at Burroughs.
During the recap of the lesson, the JBHS counselors emphasized that "self talk" generally consumes much of day for people and learning how to manage that is important. They also asked the students which of the different coping strategies they liked best and when they would use them.
"The lesson is just a small piece of the Guidance Master Plan,'" explained Chambers. "There's so much more counselors do besides planning for college."
"Much of their day is spent supporting students who are having a tough day," he added. "I see these people doing a great job supporting our students each day. They're unsung heroes of the campus."
Burroughs High School recently added an additional counselor through LCAP funds, bringing the total number of counselors at the school to six. Each counselor works with approximately 460 students in grades 9 – 12 annually. One counselor has less of a caseload as she works specifically with at risk students who require more intense help.
"A lot of the time, when kids have their first meeting with the counselors is when they're having a crummy day or a death in the family," said Chambers. "The goal here is to establish that relationship with the counselor before the student has a serious need."
Burbank Unified's Guidance Plan aims for grade level guidance counseling lessons to begin in sixth grade at all middle schools, to build a foundation of support students and parents can recognize.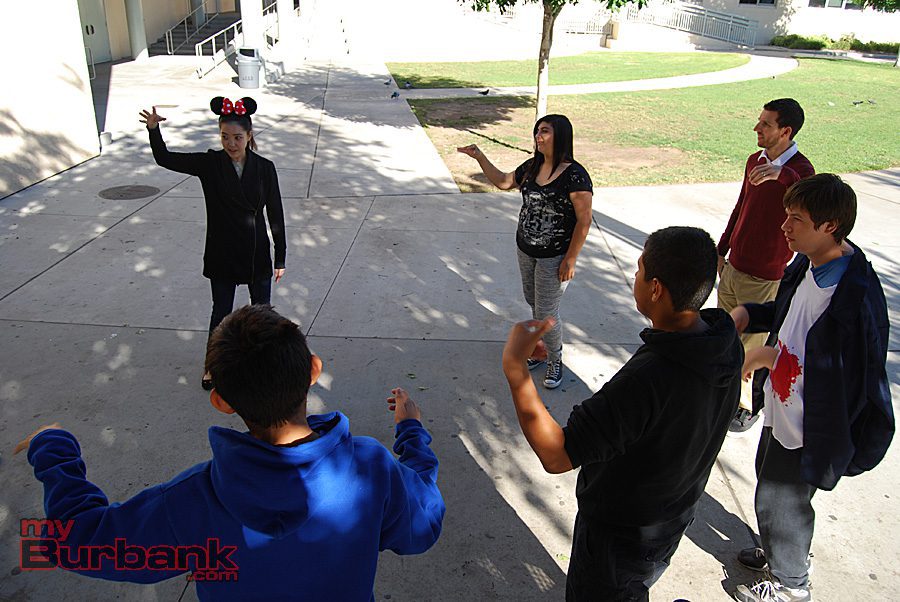 The guidance counselors at the high schools cover a variety of areas to help support and prepare students for life during and after high school. The guidance team's goal is to meet at least once yearly with every student at the school.
"Coping Strategies and Emotional Wellness" is the focus of ninth grade, while tenth-graders and their parents meet with counselors to discuss college and graduation requirements. Eleventh-graders get a program on "Communication and 21st Century Job Skills" while those in twelfth grade meet with counselors to discuss careers.
JBHS counselors are also trying to connect with students and parents via Twitter, with the account @JBHSGuidance, also found online at https://twitter.com/jbhsguidance.