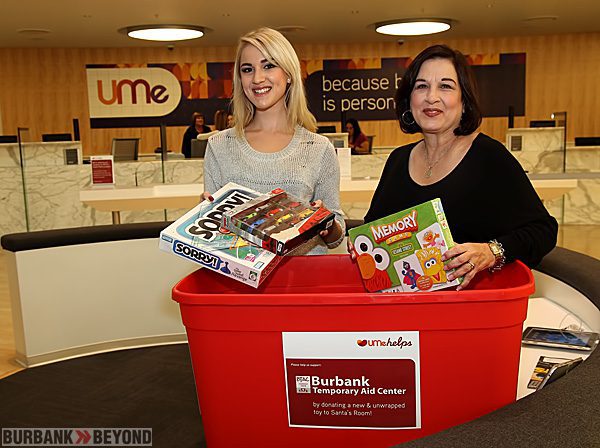 In conjunction with Giving Tuesday, UMe Credit Union launched a new UMeHelps project this morning: UMeHelps Santa's Room! In the spirit of the credit union philosophy of "people helping people" – UMe Credit Union is collecting new toy donations for the Burbank Temporary Aid Center's "Santa's Room" program. Donation items should be new and unwrapped – and may be dropped off at the Credit Union anytime during the month of December.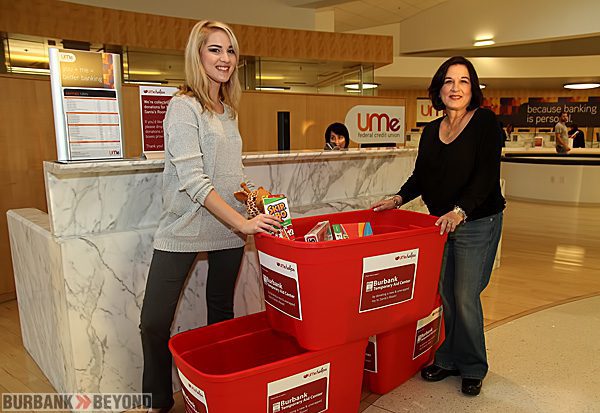 Santa's Room is a Burbank Temporary Aid Center (BTAC) program that has been operating for over 20 years collecting new toys, books and games for Burbank children, ages 16 and younger, who would not otherwise have much to look forward to on Christmas morning. At Santa's Room, Burbank parents who request assistance with Christmas are able to "shop" for their child(ren) and select gifts from the available pool of donated items.
BTAC is dedicated to providing the poor, working poor, and homeless of the local community with basic services they need to live with dignity, and to serve citizens of the city in times of emergency and disaster.
UMeHelps is an initiative designed for the credit union to give back to the Burbank community at large, and for its members to also participate in the process. UMeHelps kicked off on June 1st with a month-long food drive to benefit BTAC, with over 500 items collected.
To participate in the UMeHelps Santa's Room Toy Drive, please bring new, unwrapped toys to the credit union throughout the month of December. Visit umecreditunion.com for a complete list of acceptable donation items, in the news & announcements section.
UMe is located at 3000 W. Magnolia Blvd. in the Magnolia Park area of Burbank. For more information, call Anita Hutchinson at 818) 238.2900 ext. 240.