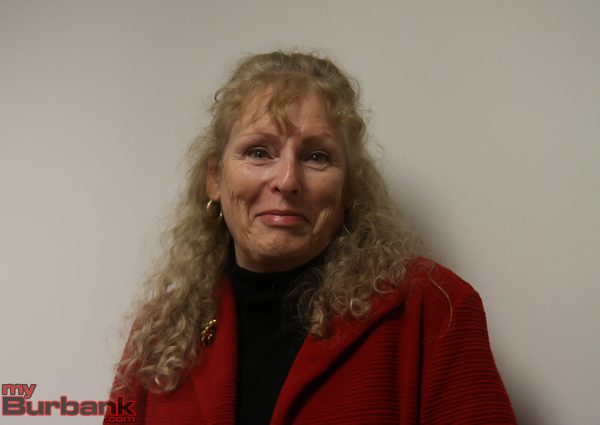 Zita Lefebvre has made a career of building bridges between Cartoon Network and the Burbank community.
After 23 years, she has taken a voluntary separation package from Turner Broadcasting, a Time Warner Company, and her last day is today.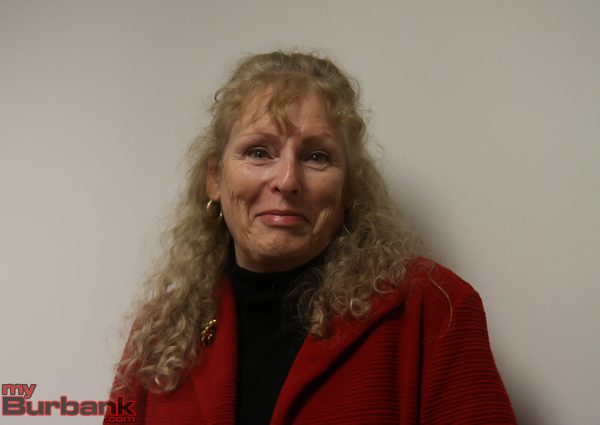 "The time is right," she said Thursday morning.
Lefebvre started as Director of Operations with Cartoon Network in 1999, but soon tagged "and Community Relations" on the end of that title when she started doing community outreach projects, originally on her own time, she said.
"I saw a need and I really liked doing it," she said.
Her time at Cartoon Network has been the best job anyone could ever have, she said.
"I had a wonderful boss — Brian Miller — who when I said 'I want to start a program at the schools,' he said 'OK,'" she said. "And when I said 'I want to go to the Boys & Girls Club and bring some artists,' he said 'if you can round them up, go for it.' So he was really open to it. He is a resident of Burbank and he really liked my community involvement and championed me on it."
One recent project she saw to completion was the building of raised planters the disabled students could fill with plants at Stevenson Elementary School. Lefebvre called Lowe's and asked them to work with her on the project. Lowe's has continued to partner on two or three other projects since then.
"I just had to think outside of the box, and bring money to the programs and I wrote grants and got money and it was a whole new avenue for me and my kids are grown, I had the time, I did it," she said.
What got her started in partnering with local nonprofits was the creation of the Garden Club at Stevenson Elementary School.
"I received a check from Turner and we bought gardening books and plants, and I got volunteers from Cartoon Network," she said. "People were so happy to go to the garden. It was like a mini vacation in the middle of the day. They would dig, cut, plant and work with the kids and it grew every year. We've been there for 14 years."
Last year, an outdoor kitchen was built in the garden, through a grant from the Captain Planet Foundation, founded by Ted Turner. Now students have a place to wash their hands and the produce after it's harvested.
But Lefebvre has made many more contributions to Stevenson Elementary, Principal Debbie Ginnetti said.
Through her efforts, Cartoon Network provides bottled water for fun runs and healthy snacks for the annual Walk Your Child to School Day. Cartoon Network and Time Warner have been instrumental in funding technology upgrades.
A major program Cartoon Network partnered on a few years ago was the Creative Story Writing project. Fourth- and fifth-graders wrote stories that were judged by teachers and administrators. The winning story was animated by Cartoon Network artists.
"Zita has gone over and beyond — we have been so fortunate to have her as a business partner," Ginnetti said.
Cartoon Network artists have also been mentors with young members of the Boys & Girls Club, said Shanna Warren, chief executive officer.
They have conducted monthly animation classes for many years, have made a short film with the youth members and made a mural of Cartoon Network shows for one of the walls at the club. They also support the annual Student Showcase, which is a culmination event for all the arts activities the youth members have participated in over the year.
"Zita always been very interested in providing enriching art experiences for our club members, and she does it all year round," Warren said. "She's just always been a huge support for us."
Lefebvre not only really cares about people but works to make life better, make change in this community, said volunteer Barbara Sykes.
"She is a very involved person and doesn't shy from working hard," Sykes said. "It's been very obvious that Zita doesn't do the work because she is part of Cartoon Network but rather brings her company with her and shows them how to be good partners and part of a community."
Lefebvre epitomizes the concept of partnerships between businesses and schools in Burbank, said Stacy Cashman, Jordan Middle School principal. She spearheaded a project in which students competed in a storyboarding contest at Jordan and then gave one of the students the opportunity to write and direct a short animated film called, "You Are Special."
"It was an experience our students, staff, and community will never forget," Cashman said. "In fact, the film has been entered in several film festivals. She has left a legacy at Jordan Middle School. Zita is passionate, strong and authentic. I consider her a role model for women in leadership and I look forward to seeing what she will do next."
Helping youth has been a #1 priority with Lefebvre, said Janet Diel, president and Campership chairwoman with the Burbank Coordinating Council.
"Her participation in our Campership program helped children to experience camp and to have the opportunity to grow and develop leadership skills and self-confidence too," Diel said. "Cartoon Network sponsored 30 children this past summer — all due to Zita."
Lefebvre's community outreach is rewarding, she said, because in addition to seeing the projects come together, she watches Cartoon Network employees grow from their participation.
"It is so good to see young people, all of our artists are quite young, get involved. I liked to match the employee to a project so they were happy with it," she said. "We have a lot more employees invested in the community — people that don't live in the community will come in on Saturday to work on the garden at Stevenson, or make a drawing for the auction for Family Service Agency or will volunteer time to take pictures for an online auction that we are going to set up for Family Service."
Lefebvre served two years as president of the Family Service board of directors and initiated the first art show fundraiser in town, said Laurie Bleick, executive director of Family Service Agency.
"She raised over $30,000 with the art show 10 years ago — long before other people were doing arts shows as fundraisers," Bleick said.
Ross Purdy, pastor of the First Presbyterian Church, met Lefebvre when they were serving on the board of directors for the Family Service Agency many years ago.
"I saw her give generously to support the agency's work and I had the chance to see many acts of kindness from her that go unnoticed by many," he said. "She has a humble spirit and she really cares about enriching people's lives. Zita is the kind of person that makes this world a better place."
Julie Larsen, executive director of BCR "a place to grow", can't think of a nonprofit organization in Burbank that hasn't received support from Cartoon Network, thanks to Lefebvre.
"She was always thinking first of what her company could do for others," Larsen said.
Turner Broadcasting employees worked with BCR clients to replant the garden in front of the BCR center, Larsen said.
Lefebvre worked with the Burbank Police Department last year on the Bike and Walk to School project chaired by Lisa Rawlins, senior vice president, Public Affairs, Warner Bros. Entertainment.
"On behalf of Cartoon Network, Zita has made a significant contribution to the local community," Rawlins said. "What is truly extraordinary is her deep, personal and genuine commitment to the people of Burbank."
In addition, Lefebvre has worked with the police and fire departments to bring programs to Cartoon Network for employees. The police have provided security training in the office and fire department representatives have taught CPR instruction.
Police Chief Scott LaChasse called her a "real icon" in terms of partnerships and having the ability to understand the needs of the community.
"We partnered on a lot of different initiatives and she was the consummate team player," he said.
One event that she consistently organizes at Cartoon Network is on Valentine's Day. She honors safety personnel as well as other people who provide service to the public whether it be educators or those from other city departments, LaChasse said.
Lefebvre also worked with the city and Burbank Chamber of Commerce to explore ways to encourage other businesses to become community partners, said Joy Forbes, the city's Community Development director. She attended meetings and wrote letters to businesses telling them that employees want to feel part of the community in which they work, which Lefebvre discovered through her experience with the Cartoon Network's employees.
"She made business owners understand that getting involved in a partnership makes for a better work environment for their employees and that they will enjoy it and want to stay with that company," Forbes said.
One business that became involved in community partnerships through Lefebvre's encouragement was Nickelodeon, Forbes said.
Lefebvre lives in La Canada but she plans to continue to give time to Burbank nonprofit organizations. She will continue to write grants to raise funds for Family Service Agency as well as work in the Garden Club at Stevenson Elementary, because it's good exercise and "good for the soul".
Lefebvre plans to work more in her home garden and she will be taking a master gardening class at the Arboretum. After a couple months of rest, Lefebvre will start looking for a part-time job, she said, adding that she's not calling her leaving Cartoon Network as "a retirement".
"I'm just calling it a change of scenery — just moving on," she said.
Her parting words for her friends in the community are "Thank you for being so generous with your city and sharing it and your schools and your nonprofits, it's been a joy!" she said.